TVs hung up and some microphones installed?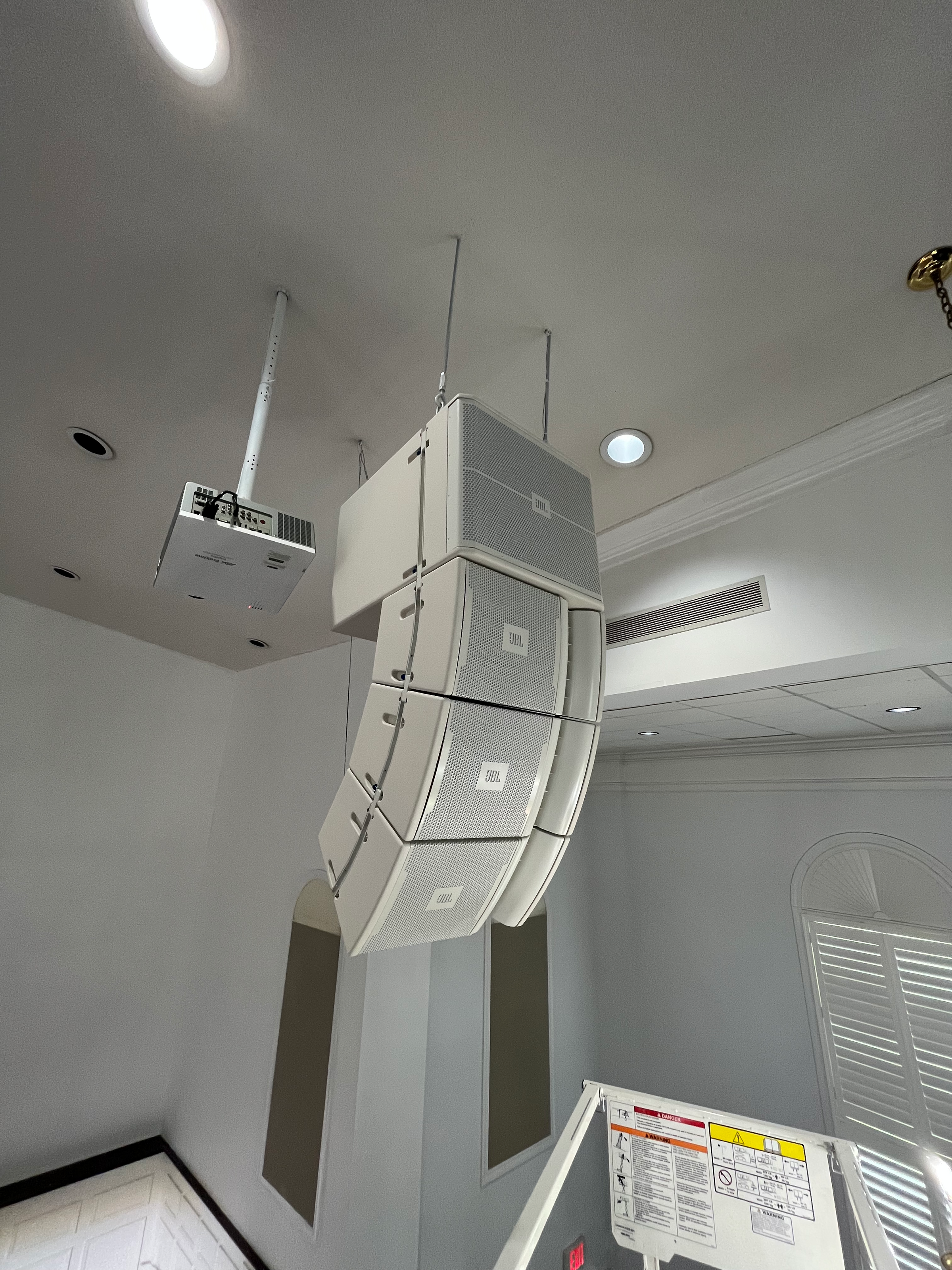 No matter how loud you need it
We got some speakers for you!
churches, offices, schools, and everything inbetween
Projectors and projector screens
We are AUTHORIZED dealers for most major brands and with over 35 Years of experience we are your NUMBER ONE Pro-Audio, Video, and Lighting source. Contact us for a custom quote at 828-261-0415 or use our Contact Form. Audio, Video, and Lighting has become an integral part of any type of presentation. Here at Larry's we strive to stay on top of the latest technologies in the A/V and lighting world. We work diligently and directly with the manufacturers to offer the best product to fit your budget. Whether you need a full sound, lighting, and/or video installation, or you just need work with your existing system, we are here to help!---
 AUDIO
Would you want to go to a facility with low quality sound or insufficient volume? That's what we're here for! If your wanting to keep your congregation and/or customers pleased, it's a good idea to have a quality sound system. We offer installation, design, and consultation. We can also service your existing sound system for optimal sound and performance. This will keep you and everyone around you happy.
VIDEO
Video and projection are another key asset to a thriving facility. Having one or two projectors would be more efficient for your business and/or church needs, rather than solely relying on books or hymnals. In todays time, people like to record and re-watch events. With video installation you have the ability to do that, and the option to stream to other parts of the facility. 
LIGHTING
Imagine you are sitting in a church or venue and they have minimal lighting on the pastor or band. You wouldn't want to strain your eyes to get a glimpse of them, would you? In today's time, lighting is just as important as quality audio. If people can't hear or see you you, chances  are they'll probably find a place to go where they can see. We can install and setup your lights, so everyone one can see without strain.
STREAMING
Within the last few years, streaming has become a huge component of live entertainment or just for communication. We can help you select and install cameras to see all angles, microphones to pick up whatever audio you need, and a video switcher to have a full-fledged production if you want! We can help you smoothly stream to Facebook, Youtube, or wherever else you'd like.